ReJoule was founded in 2017 and is based in Signal Hill, CA. The startup received $1.2M from a Phase I SBIR and Phase II grant from the National Science Foundation and $600K from CalSEED guided by California Energy Commission in May 2020. In addition, we were awarded a $3M grant to validate second-life batteries by the California Energy Commission.
We covered this in Weekly Wire Roundup
The ReJoule Technology
Rejoule established characterization techniques to quickly and accurately grade batteries. These techniques are electrochemical impedance spectroscopy (EIS) and hybrid pulse power characterization (HPPC). These diagnostic tests unlock battery parameters that track degradation (e.g., loss in active lithium, SEI layer growth, etc.).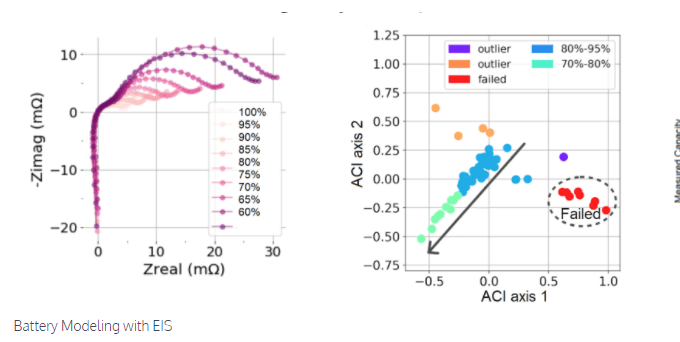 Founders and Use Cases
Steven Chung and Zora Chung founded the startup. The key use cases of its EV battery business are:
Battery Evaluation
Battery Testing
Battery Second Life Mgmt.
Real-time EV Battery insights
Inland Empire and EV Batteries
The Inland Empire was ranked 10th best in EV adoption, which we reported earlier this year. San Jose, San Francisco, Seattle, and Los Angeles led the adoption of electric vehicles.
The report was based on data assessed for various factors such as:
Residential charging stations
EV infrastructure, including public
Number of registered electric vehicles
HOT (high-occupancy toll) lanes for EVs
The cost of an e-Gallon (cost of charging a vehicle using electricity when compared to a gasoline-powered one)
Based on a report by the International Energy Agency (IEA), the battery industry is one of the two factors that impact the most enabling EV adoption. And, with the world gradually moving towards phasing out the internal combustion engine, here's a snapshot of how countries plan to do away with the traditional engines.
It's only a matter of a few years before ReJoule's product and service area will be in high demand. It is not just startups like Rejoule and Instant ON trying to solve the problem of solar energy storage and battery charging; there's a similar push at the utility-scale electrification of the energy supply chain. Last month, Startempire Wire reported about San Bernardino County's plan to have a 650 Megawatts (MW) Daggett Solar Power facility that will produce up to 650 megawatts (MW) of power and include up to 450 MW of battery storage capacity of approximately 3,500 acres of land.