California Baptist University is one of Southern California's top private Christian colleges and universities. CBU offers associate's, bachelor's, master's, doctoral and credential programs in Riverside, San Bernardino, and online.
We Covered this in Weekly Wire Roundup
Quick Facts
Year founded: 1950
Area — 162 acres
Enrollment strength: 11K
Degree Programs: 40 Master's Degrees,103 Undergrad Programs, and 7 Associate Programs
Faculty & Staff: 100% Christian
State of the University 2021
Center for Business Excellence
The Dr. Robert K. Jabs School of Business at California Baptist University hosted a ribbon-cutting ceremony for its new Center for Business Excellence on Nov. 4. The center is aimed at helping small and medium-sized business owners in the community.
The center provides services such as:
One-on-one coaching with a faculty member with an entrepreneurial experience
Official Certiport testing center, where employees and employers can obtain certificates in a variety of technologies
Holding seminars in conjunction with Dr. Paul and Annie Kienel Leadership Institute
"Some years ago, the brainchild of the faculty of the Jabs School was to engage with our community directly. "We are excited by the presence of this Center for Business Excellence, which will provide seminars and training and certifications to make a difference in the lives of small to medium sized business owners, leaders and staff."

said Dr. Tim Gramling, dean of the Dr. Robert K. Jabs School of Business
Keanon Alderson, Ph.D. – Professor of Business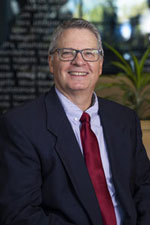 Nolan Gouveia, M.B.A. – Department Lead for Entrepreneurship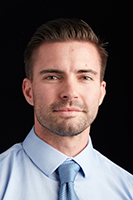 CBU – School of Entrepreneurship
Cal Baptist University also offers an entrepreneurship degree. The main faculty for this program include Nolan Gouveia, who serves as Department Lead for Entrepreneurship and lecturer. Andrew Herrity is a Professor of Entrepreneurship and Business. The School of Business offers:
Entrepreneurship Minor
Business Concentration
Family Business Management Concentration
Students also have the opportunity to compete in an in-house business plan competition. In addition, Riverside is one of the top cities in the USA for new business startups, and practicing entrepreneurs visit regularly to speak in classes.
CBU – College of Engineering
Cal Baptist University has a good engineering college and a sizable portfolio of graduating students for different programs with a new building. The engineering school alone graduates the following number of students each year:
144 Bachelors
24 Masters
12 PhD
---
Our goal at Startempire Wire is to act as a megaphone to connect the dots between the best startups, events, and people in the Inland Empire. So don't forget to subscribe to our YouTube channel and like/follow us on Facebook, Twitter, and Instagram.