The Cheech Marin Center for Chicano Art & Culture
"The Cheech Marin Center for Chicano Art & Culture of the Riverside Art Museum is set to open on May 8, 2022", according to The Cheech Marin Center. it will be located in Riverside's downtown historic core adjacent to The Mission Inn Hotel & Spa in the cultural hub of Inland Southern California.
Riverside Art Museum will host a new art center around Chicano Art. It will be dedicated to Cheech Marin, an art collector of Chicano Art. The Art Museum Riverside hosted "Papel Chicano Dos: Works on Paper," an exhibition of 65 pieces brought by Cheech Marin that was attended by 1400 people.
It was the success of this art exhibition by Marin that enticed the Riverside Art Museum and city administration to invite him to permanently have a place the museum for his Chicanx art.
The museum is set to open in May, 2022. The Riverside community took the lead and successfully hosts the new art center for promoting Chicano Art.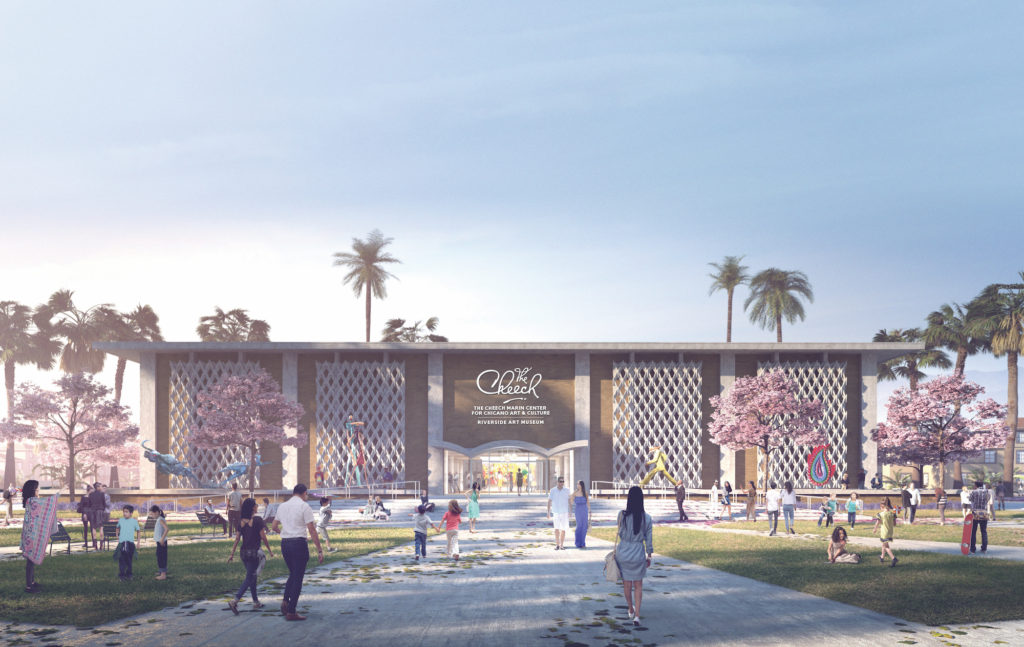 The City of Riverside enthusiastically tweeted a welcome note for the new Cheech Center. It shows the arrival of this emerging art collection in an exciting news for the residents of Riverside and adjacent areas.