Brent Cross, a park town for a healthy and future-oriented London, chose Esri Software called "Site Scan" to manage its spatial analysis, drone flights, and site imagery. The in-development park town is a joint venture between Argent Related and Barnet Council. This 180 acres site consists of 50 acres of parks and playing fields. Delivering 6,700 new homes and 3m sq ft of office space for 25,000 employees, the town will be a major new office destination.
We Covered this in Weekly Wire Roundup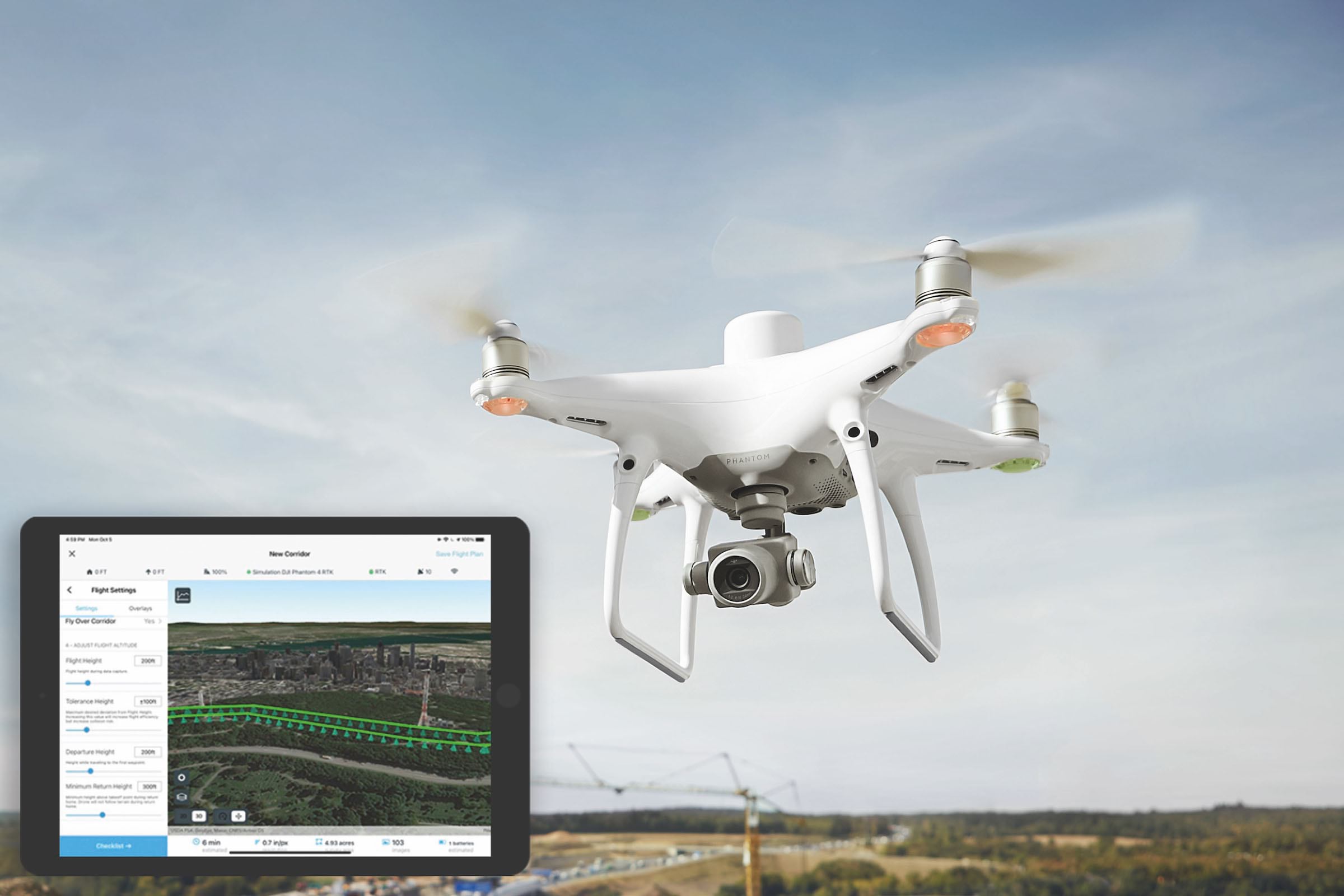 Site scanning is an ongoing need for multi-acre real estate developments. Some key use cases for drone usage are in project management, logistical planning, marketing, and legal departments. However, before Esri, the town park management used to commission drone surveys to third parties on an ad-hoc basis. The management has chosen Esri to automate the process to make it more consistent and available organization-wide.
Argent Related's Point of View
"Before Site Scan we had no pre-existing software specifically for planning flights or managing and processing drone imagery outputs. Now we have a consistent framework for managing all flights through our supply chain, processing images, creating high quality geospatially-enabled outputs and disseminating them to multiple stakeholders. As a cloud-based service, Site Scan also means we can work seamlessly with contractors, such as civil engineering contractor Galldris Services Ltd, who we've currently requested to carry out drone survey work."

Lily Wydra, GIS, Land and Property Manager at Argent Related
"Site Scan has enabled us to create a formalized and repeatable approach for generating digital drone outputs, irrespective of the survey provider, which is also proving to be more cost-effective than commissioning one-off surveys,"
Esri: The Google of Inland Empire
In an earlier article, we drew a parallel between Esri and Google. Just as Google is synonymous with search, so is Esri synonymous with geospatial analysis, or the field of geospatial information systems (GIS). Similarly, just as Google has a beautiful and vast campus in Mountain View, CA, so does Esri maintain a vast and "multi-acre campus in Redlands, CA that is covered in plantation and trees with access to walking paths, turtle ponds, a library housing hundreds of books, a 24/7 gym, and a Starbucks bar".
---
We also shared how Esri's co-founder, Jack Dangermond, brought the company where it is today.
No matter how big or innovative a company is, the founder's vision ultimately drives a company's trajectory of sustainability and growth. But, apart from that, being in the market at the right time determines success too.
A Ted talk by Esri's Co-founder Jack Dangermond.
---
Our goal at Startempire Wire is to act as a megaphone to connect the dots between the best startups, events, and people in the Inland Empire. So don't forget to subscribe to our YouTube channel and like/follow us on Facebook, Twitter, and Instagram.